At the 1993 BKK Summer Camp Trevor Marriott, who was at the time the current British Open Heavyweight Champion and a veteran of two World Tournaments, decided to take his 50 Man Kumite test.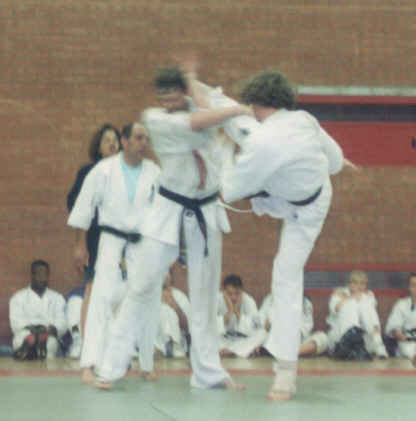 Parrying a jodan mawashi geri from the current All Japan Shidokan Champion David Pickthall
Among Trevor Marriott's opponents there where many world renowned fighters such as former British, European and Commonwealth champions Michael Thompson and Nick Da Costa, multiple British Champions and successful World Tournament fighters Jeff Whybrow, David Pickthall and Felix Ntumazah, later day IFK European Champion Piotr Szeligowski from Poland and European Cup winner Egil Arne Okland from Norway to name but a few. Trevor successfully completed the test in what turned out to be a gruelling succession of fights where all who witnessed it can pay testimony to the resilience, determination and courage shown to get through his final opponents despite carrying a number of injuries.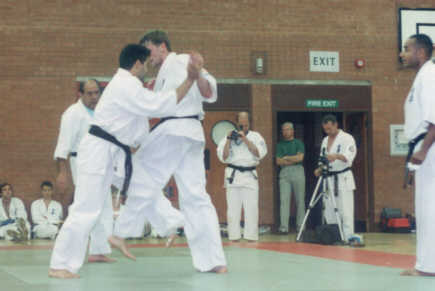 Fighting the legendary Nick Da Costa

Avoiding a mawashi geri jodan from Michael Thompson